Customer Reviews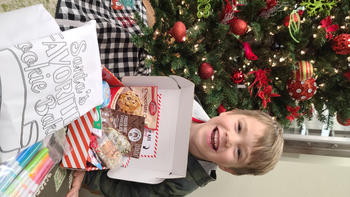 11/19/2021
I recommend this product
Christmas Eve box is so cute!
My son was especially excited about the key! He's also really excited to color his apron and bake cookies together! What a cute little box.
Tracey M.

United States
01/06/2021
I recommend this product
Granddaughter loved it.
It was so special to experience Christmas through the eyes of my 3 yr old granddaughter. We enjoyed opening and doing the activities in the Kringle Krate. She was so happy and enjoyed making cookies and all of the activities. Thank You. Will definitely do it again.
Lucinda H.

United States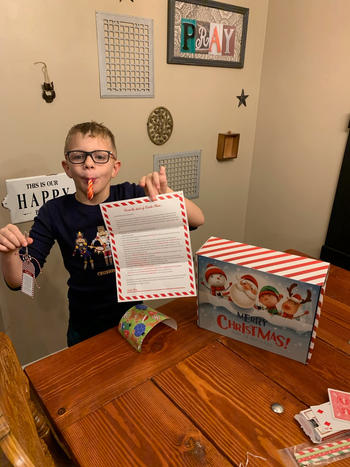 05/19/2020
I recommend this product
9 year old loved it!
My 9 year old loved it! He had a lot of fun with the cookies (not the cookie cutters), the glitter, bath bomb and tasting all of the treats. He is pretty impatient, so having him sit down to color his mug was not what he was focused on. He was just ready to use it and move on!
Keebra C.

United States
01/10/2022
I recommend this product
Christmas Eve Kringle Crate-a new must have!
Our Kringle Crate was beautifully packaged with the perfect activities for Christmas Eve. As a busy working mom, I *loved* that everything we needed to make Christmas memories was in one box. My daughter and I had so much fun baking the cookies, coloring the apron, leaving food for the reindeer, and drinking frozen hot chocolate. I will for sure be buying a crate again next year for my family and will also be buying for my nieces and nephews!
12/18/2021
I recommend this product
Love it
I thought it was going to be delivered Christmas Eve and we already received it. Was so happy to have already received
Micha P.

United States