Christmas Eve Box for Dogs
Customer Reviews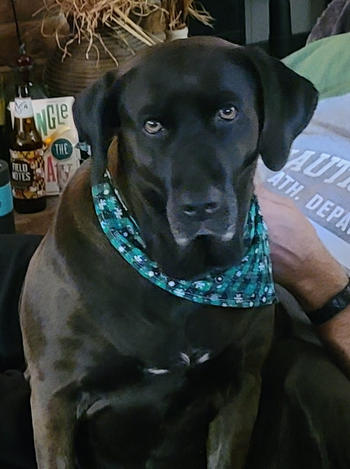 12/25/2021
I recommend this product
Pup box is GREAT!!!
Got this for my dog for Christmas. The box is adorable and the dog loved digging in it to get her many prizes. The machine that embroiders the scarves broke down while making my dogs scarf. I was contacted immediately and they included a few "EXTRAS" to make up for it. Still got the personalized ornament, the scarf was just plain but super cute !! My dog was very curious about the box. She must've been able to smell the cookie mix. Can't wait to make those. Fast shipping, great product.!
Rhonda S.

United States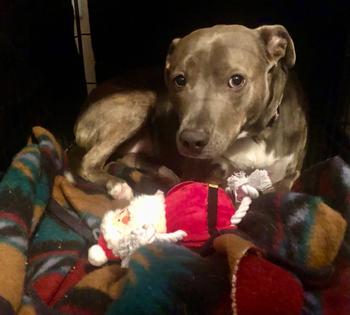 12/17/2020
I recommend this product
No More "Ruff" Holidays
We ordered the dog lover's edition for our sweet Shiloh. It was fun to have a variety of new items for her, including a Santa toy that she LOVES. Can't wait to try the doggie cookie mix and dog nog. The icing on the cake? It was delivered locally by an elf! This will be a part of our holidays from here on out!
Martha M.

United States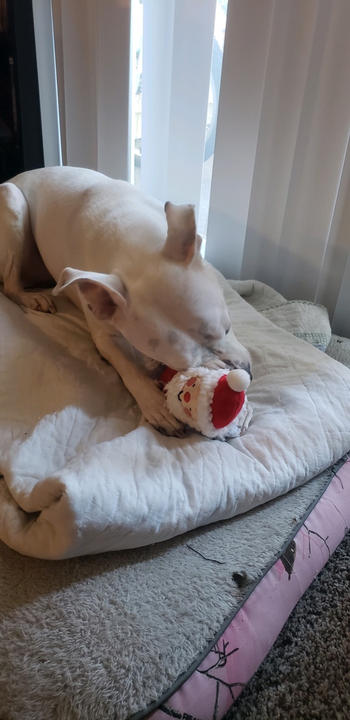 12/09/2020
I recommend this product
Happy doggies!
I was happy to learn about Kringle Krate from a news segment. Supporting small business is important and this one fit perfectly for gifts for my grown kids with my grand-doggies!. Package arrived quickly and well packaged. Kora very much enjoyed her Santa!
Kristen S.

United States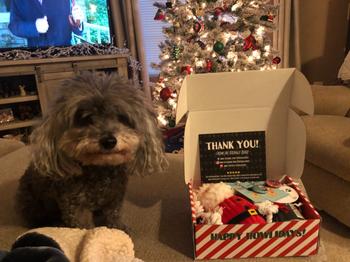 12/08/2020
I recommend this product
Dog krate
Excellent My dog loved the toy & the charms were cute
Lisa S.

United States
12/08/2020
The Kringle Krate
Thank you, Lisa! This picture is adorable!
12/21/2021
I recommend this product
Boomer ornament
The conversation with Abigail about our pet boomer who went to Heaven in 2019, her efforts to create an ornament for me with a past year inscribed and I don't see a charge for it…it made me so happy to hang it on the tree and honor our Boomer. Thank you …I'd gladly give to your favorite charity if you would share with me.
Glenda T.

United States